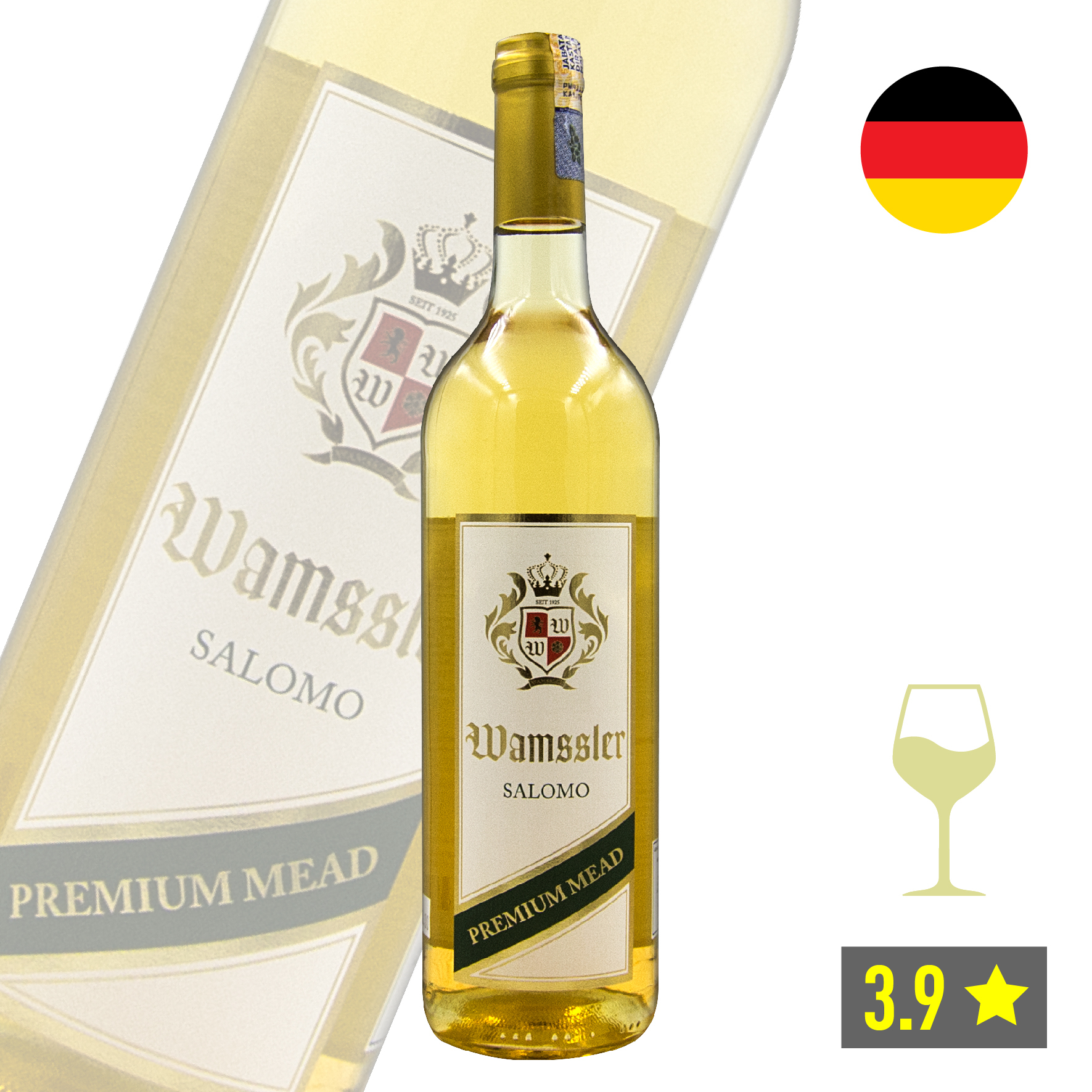 ---
WHITE WINE | 750ML | GERMANY | 11.5%
---
Tasting Notes
Wonderfully light crisp honey wine for easy drinking. Dry to semi-dry in taste. Pale yellow in colour. On the palate it is refreshing, balancing long and elegant honey flavours. Delicate but succulent. No added sugars, colours or flavourings.
---
Brand: Wamssler
---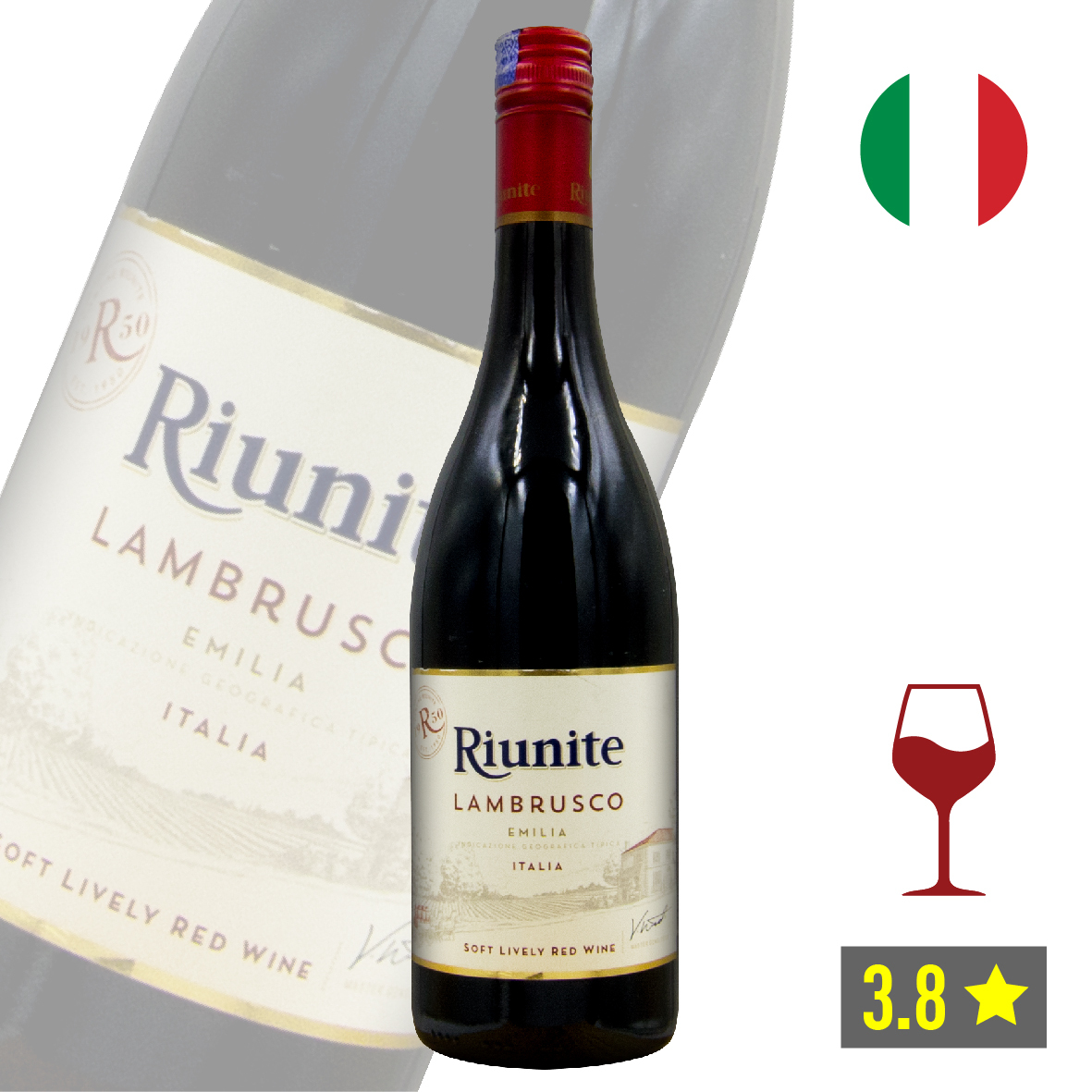 ---
RED WINE | 750ML | ITALY | NV | 8%
---
Product Description
The lambrusco red grapes from the Emilia-Romagna region of Italy is the heart of Riunite. One taste and you'll fall in love. The wine expresses rich red fruit aromas and flavors, a slightly sweet character and a subtle sparkle for added joy.

Riunite is authentic to its roots! Lambrusco grew wild in Northern Italy before the age of Ancient Rome – that's a long time to develop character! Great grapes make great wine. Lambrusco's lush, crisp and slightly sweet character has made the wine a crowd-pleaser since an era when chariots and togas were all the rage.

The soils and climate of the Emilia-Romagna region are uniquely ideal for Lambrusco. But a grape's ability to thrive is also reliant on people. More than 1,800 small growers (with an average vineyard size of only five acres) meticulously nurture our Lambrusco grapes to ensure world-class quality.
---
Brand: Riunite | Grape Variety: Blend
---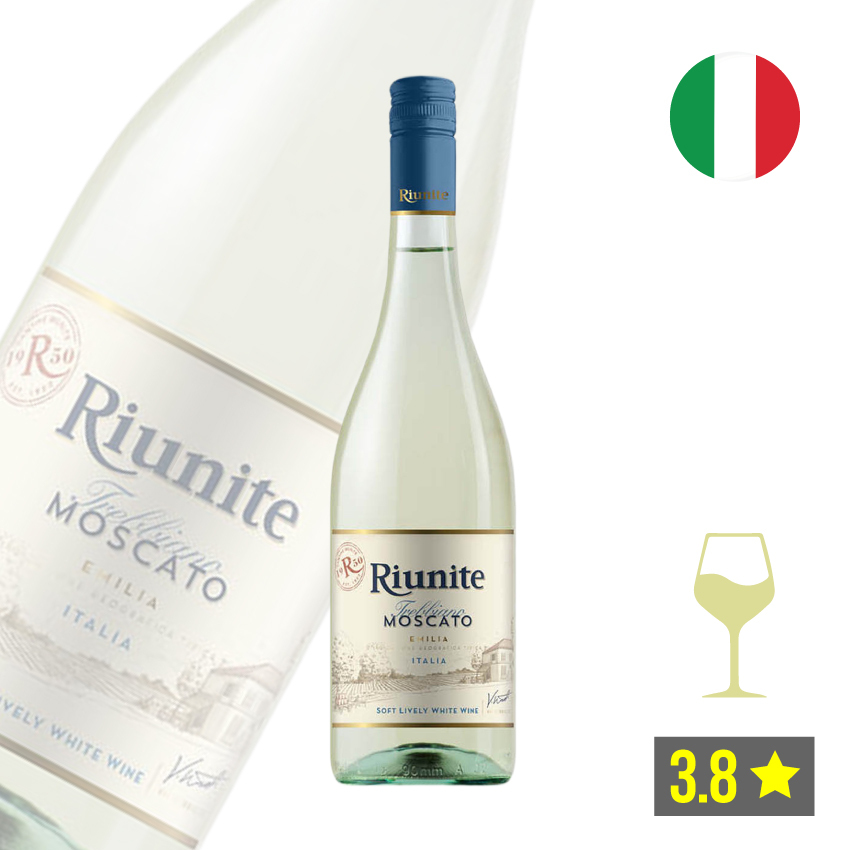 ---
WHITE WINE | 750ML | ITALY | N/V | 8%
---
Product Description
Riunite is the leading source of classic wines from Central Italy's Emilia Romagna Region, home of prosciutto di Parma, Parmigiano Reggiano and balsamic vinegar. Riunite is most closely identified with the Lambrusco grape, a variety native to central Italy. Lambrusco is said to be one of the oldest grapes in history, one that was first vinified by the Etruscans, dating back to before the first century BC.
Tasting Notes
Pale-straw and fruity with the haunting fragrance and luscious flavor of the seductive Moscato Grape. Peach Moscato: Bright, light pink, with aromas of succulent ripe peach and hints of honey. Luscious flavors of peach with a soft, clean finish.
---
Brand: Riunite | Grape Variety: Moscato
---
Customer comments
| Author/Date | Rating | Comment |
| --- | --- | --- |